Using photographs, artwork, and graphics, we help develop the message and image you want to convey. From full color to black and white, contemporary to antique reproductions, we offer custom made products reflecting the ideals of each location.

We have no minimum order and all items are printed and made in USA.

See below for whom we've custom produced for:
Behind Castle Creek Studio
Wendy is a Graphic Artist with a BA Degree from
University of North Florida, majoring in graphic design
with a minor in photography. She has been a manager
of artists and printing companies and a business owner
for many years.

She has traveled extensively over the United States as

well as Europe. Wendy has won awards in graphic design and photography and enjoys making each location's product line individual.

Steve has over 30 years in
sales and management with a
BS Degree in Life Management.

He maintains all company
operations and is instrumental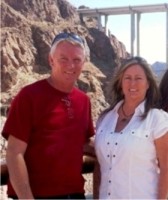 Kayli is our newest addition to Castle Creek Studio. She is a graphic artist with a commercial photography background.

Here's a quote from her:

"My passion is to bring funky new ideas that incorporate unqiue designs as well as being able
to be guided by your designs and bring them to life. I love working on new projects and always put my heart and soul into every creation."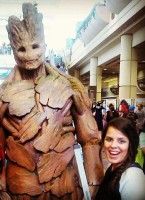 We've Custom Produced For:

Albin Polasek Museum & Sculpture Gdns, FL
Allegheny Portage Railroad NHS, PA
Andersonville National Historic Site, GA
Arboretum at Flagstaff, AZ
Assateague Island Nat'l Seashore, MD,VA
Audubon Society, FL
B.A. Hattaway & Associates, FL
Beachview Bed & Breakfast, GA
Biltmore Hotel, FL
Boone Hall Plantation & Gardens, SC
Bok Tower Gardens, FL
Canaveral National Seashore, FL
Cape Neddick Lighthouse, ME
Carl Sandburg National Historic Site, NC
Catoctin Mountain Park, MD
Castillo de San Marcos National Park, FL
Charles H. Morse Museum of Am. Art, FL
Charles Pinckney National Hist Site, SC
Chickamauga-Chattanooga National 
    Military Park, GA
Chloe's Collection, FL
Citrus Tower, FL
Coastal Commercial, FL
Colonial Center for Performing Arts, VA
Colonial National Hist. Park – Yorktown, VA
Corkscrew Swamp Sanctuary, FL
Craters of the Moon National Preserve, ID
Cumberland Island National Seashore, FL
DeBary Hall Historic Site, FL
DeLand House Museum, FL
Delaware Water Gap, PA
Don Cesar Beach Resort, FL
DeSoto National Monument, FL
Dustbin Film, MO
Eastern National
Edgar Allan Poe National Historic Site, PA
Edison Birthplace Museum, OH
Eparks
First Presbyterian Church of Orlando, FL
Florida Citrus Hall of Fame, FL
Foothills Art Center, CO
Fort Caroline National Monument, FL
Fort Christmas Historical Park, FL
Fort Clinch State Park, FL
Fort Donelson National Battlefield, TN, KY
Fort Moultrie National Monument, SC
Fort Pulaski National Monument, GA
Fort Smith Nat'l Historic Site, AR
Fort Stanwix National Monument, NY
Fort Sumter National Monument, SC
Friends of the Park, TN
George Washington Birthplace, VA
Gilcrease Museum, OK
Guest House Museum, CA
Heritage Village, FL
Hanibal Square Heritage Center, FL
Harn Museum of Art, FL
Harry P. Leu Gardens, FL
Harry S Truman National Historic Site, MO
Harry Truman Little White Hse, Key West, FL
Herbert Hoover National Historic Site, IA
Historic Spanish Point, FL
History Center of Orange County, FL
History of Diving Museum, FL
Hunting Island Lighthouse, SC
Hunting Island State Park, SC
Hofwyl-Broadfield Plantation, GA
Independence National Historic Park, PA 
Johnstown Flood National Memorial, PA
Joliet Historical Museum, IL
Key West Lighthouse, FL
Key West Art & Historical Society, FL
Kissimmee Main Street, FL
Leonis Adobe Museum, CA
Lincoln Log Cabin State Historic Site, IL
Lookout Mountain National Park, TN
Lowell Boott Mill Museum, MA
Lucky Star Cavalier Rescue
Main Street Wauchula, FL
Maitland Art Center, FL
Maggie L Walker Nat'l Historic Site, VA
Marie Selby Botanical Gardens, FL
Marsh-Billings-Rockefeller NHP, VT
Martin Van Buren National Historic Site, NY
McKee Botanical Gardens, FL
Memorial Art Gallery, NY
Middleton Place, SC
Mississippi Museum of Art, MS
Moores Creek National Battlefield, NC
Morristown National Historical Park, NJ
Moton Museum, VA
Mounts Botanical Garden, FL
MOAS, Museum of Arts & Sciences, FL
Natchez National Historic Park, MS

National Woman's Party
New Hope for Kids, FL
Ozark National Scenic Riverways, MO
Ocmulgee National Monument, GA
Oldest House, FL
Olmstead National Historic Site, MA
Osceola County Historical Society, FL
Ozark National Scenic Riverways, MO
Pea Ridge National Military Park, AR
Pinellas Co Historical Society, FL
Point Arena Lighthouse, CA
Point Cabrillo Lighthouse, CA
Prince William Forest, VA
Renaissance Vinoy Resort & Golf Club, FL
Richmond National Battlefield Park, VA
Robert Russa Moton Museum, VA
Saint Gaudens National Historic Site
San Antonio Museum of Art, TX
San Diego Museum of Art, CA
Sanford Historic Preservation, FL
Sanford Welcome Center, FL
Saratoga National Historical Park, NY
Sewall-Belmont House & Museum, DC
Springfield Armory National Historic Site, MA
St. Augustine Historical Society, FL
St. Augustine Lighthouse, FL
Steamtown National Historic Site, PA
Tampa Museum of Art, FL
Telfair Museums, GA
Thomas Edison National Historic Park, NJ
Thomas Stone National Historic Site, MD
Thomas Wolfe Historical Site, NC
Timucuan Preserve, Kingsley Plantation, FL
Turks and Caicos National Museum, BWI
Tybee Island Lighthouse Historical Soc., GA
Vance Historical Site, NC
Valdez Museum & Historic Archives, AK
Virginia Museum of Fine Arts, VA
Vizcaya Museum and Gardens, FL
Wauchula, City of, FL
Wentworth by the Sea, NH
West Volusia Historical Society, FL
William Howard Taft National Hist. Site, OH
William Johnson House Historic Site, MS
Wilson's Creek National Battlefield, MO
Women's Rights National Historic Park, NY
York Park & Recreation, ME