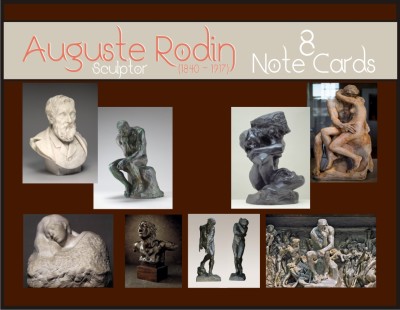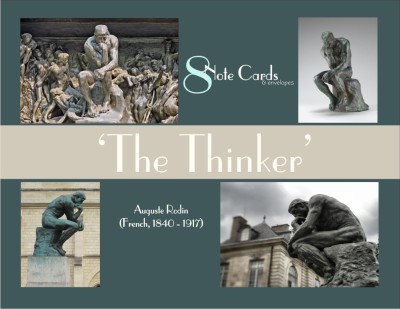 Boxed Note Cards
$ 4.50   A2 Small (4.25 x 5.5)
$ 5.50   A7 Large (5 x 7)
8 cards & envelopes,

heavy cardstock, clear box

​
Note Cards, singles
$ 1.00   A2 Small (4.25 x 5.5)
$ 1.50   A7 Large (5 x 7)
In clearbag with envelope

Prints

$ 3.00   11x14
Heavy cardstock,

matboard back, clearbag

Magnets, metal based
$ 1.50   100+
$ 1.98   1-99

Postcards
$ .25    4 x 6 
Boxed Notecards Cover - RODIN1
Boxed Notecards Cover - RODIN2
The Thinker

The Cry

Dormir (Sleep)

Eve

Fallen Caryatid

J B van Berckelaer

The Kiss

Le Penseur in situ on 'Gates of Hell'

Adam

Belgian Landscape

Bust of a Woman

Cambodian Blue

Cambodian Dancer

Crépuscule d'or sur les dunes en fôret de Soignes (Golden Sand over Zoniënwoud)

Diana

Dirt Road in Watermael Zoniënwoed

Draped Torso of the Age of Bronze

Eustache de Saint-Pierre (Bust)

Henry Becque (Bust)

Despair
Not seeing the image you're looking for? Contact us! 
These are a few of the many images from our stock collection.